I have been in touch with Tom Walker, the author of the RISC OS Emulator Arculator and expressed my interest in porting the program to the Mac. He has given his approval and so I have made a start in getting Arculator to run under OS X. Initial findings are good and the program is now booting to the desktop and running software. There are still things which need tidying up so the software isn't ready for general release yet.
However, several people have been in touch and asked for a copy of the current software to play with.
I have therefore made a test version of the program available for download.
You can download it here (2912 KB).
This is a universal binary and works on both Intel and PPC Mac's.
I haven't included any OS ROM images so you will have to provide your own.
If you don't have a three button mouse, the middle mouse menu button is on Command-Left Click (or F14).
Ctrl-Alt-Command brings up a GUI menu to configure the program (or Ctrl-F14).
Everything else I have tested seems to be working OK.
If the program doesn't work on your system or just simply crashes, can you please load the OSX Console application and run the program again.
Some debugging information will be displayed in the Console window and it may end up saying Arculator crashed (together with a disc location for the crash report).
If you can send me the contents of the console display and any crash report generated, this will help me investigate the problem further.
For further installation advice, please get in touch.
---
Hints and Tips
The ROM files need to have a .ROM extension (in upper case). The ROM's I use are called IC24.ROM, IC25.ROM, IC26.ROM and IC27.ROM

If the emulator seems to run slow on your computer or the sound is choppy, try selecting the Arm 2 processor and run in full screen mode with scan lines. This tweak makes the emulator run at full speed with no sound drop outs on my Power PC G4 1.4 GHz Mac mini.

To print from RISC OS, use the supplied PostScript RISC OS printer driver. This will create a printer.ps file in your Arculator directory which can be loaded into Preview and printed to your OS X printer. (Printing only works in RISC OS 3 at the moment).
---
Revision History
Date
Version
Changes
02/09/07
f
Stores separate configuration in arc.cfg for each RISC OS type
02/09/07
e
Fixed a problem with 1772 emulation
Discs now read in RISC OS 2
02/09/07
d
Recognise ADL format disc images
Added RISC OS 2 and 3 Application/Support discs to installation file
01/09/07
c
Disabled full borders option when in full screen mode
(as turning full borders off causes crash which I can't track down)
01/09/07
b
Got the real time clock working
Added new application disc images to hard disc image
Added desktop !boot file to automatically load PostScript printer driver
Renamed printer output file to printer.ps to make viewing/printing in OSX easier
31/08/07
a
Fixed graphic corruption running on Power PC in full screen mode
May have problem with full screen palette though...
31/08/07
xx.xx
Stopped crash when changing memory size through menu
Program now reads arc.cfg on startup rather than using defaults
Changed middle menu button to command-left click
Added full screen option
Reduced window size when turn off full borders
19/08/07
xx.xx
Added the Acorn application discs 1 and 2 to the hard disc image
18/08/07
xx.xx
Put F14 back in as additional menu key to Alt-Command key
18/08/07
xx.xx
Converted to statically linked libraries
Tested down to Mac OS 10.3.9
18/08/07
xx.xx
Added printer support
18/08/07
xx.xx
The mouse pointer now stays in the main window
The mouse menu button has moved from F14 to Alt-Command
The GUI menu has moved from Ctrl-F14 to Ctrl-Alt-Command
(These three keys can also be used to release the mouse)
Caps-Lock has moved from F13 back to the Caps-Lock key
Removed the sound crackle on startup
Mutes sound when GUI menu is displayed
13/08/07
xx.xx
Initial Release
---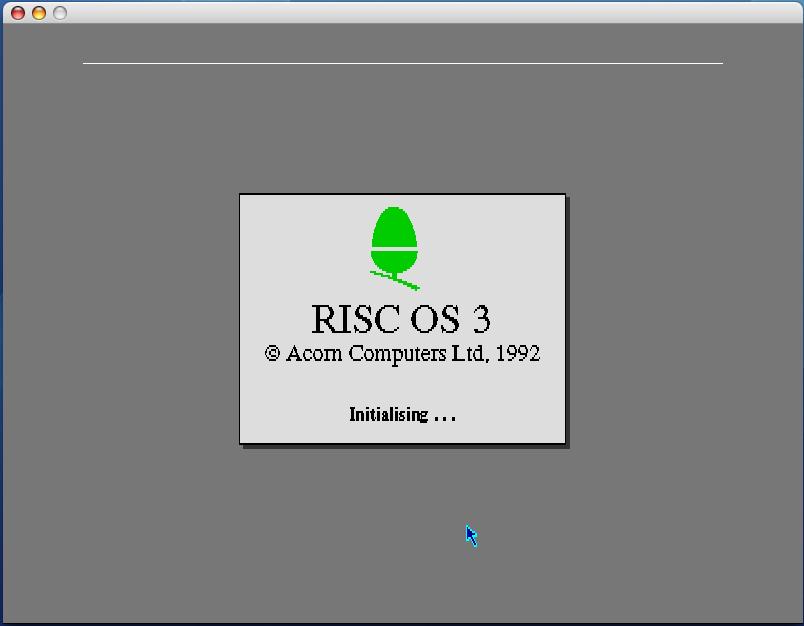 RISC OS 3.11 Booting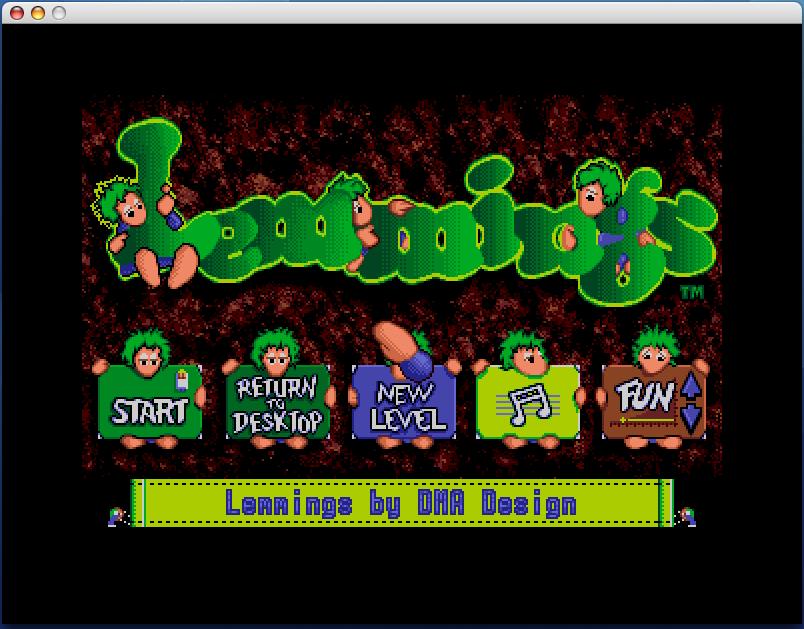 Lemmings Title Screen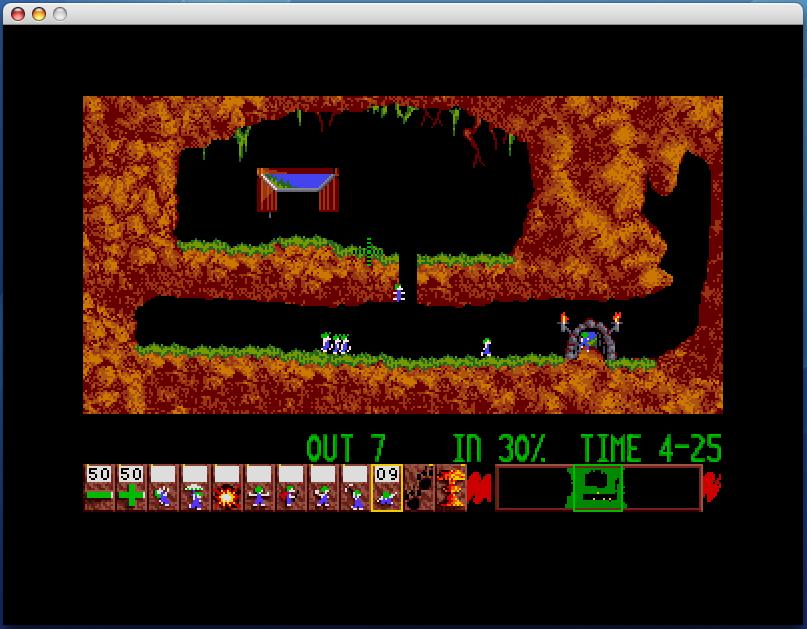 Lemmings Level 1 Screen (With sound !)